Principal Broker of Bovair Real Estate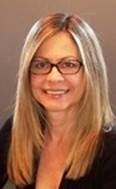 Cheryl Bovair began her real estate career in 1982, working as a sales agent, side-by-side with her father Jim Bovair, a Broker who retired with more than 30 years experience in the real estate business. When her father retired, Cheryl went on to obtain her Broker's license and manage offices for two local real estate companies before opening Bovair Real Estate in September of 1998. Today, Cheryl continues full-time real estate sales while maintaining a hands-on approach as Principal Broker of Bovair Real Estate. While other real estate companies offer their sales agents standard training programs, Cheryl uses her 35+ years experience to offer her agents personal one-on-one training, giving them an immediate edge over their fellow Realtors. Her long and successful career as a full-time real estate professional is proof of her determination and dedication.


Barry Shatney has been licensed as a real estate salesperson since 1994. He joined Bovair Real Estate in May of 2002 as a part-time sales agent. Since retiring in September of 2018 after more than 37 years as a produce manager for Price Chopper, Barry made the decision to further his real estate career by dedicating all of his time to real estate. Now a full-time sales agent with Bovair Real Estate, Barry is focused on residential re-sale and Buyer Agency. If you are looking to buy or sell a home, give Barry a call today!

David Wilson is a lifelong resident of North Greenbush and a 32 year member of the Wynantskill Fire Department. He has been licensed as a real estate salesperson for more than 20 years and has been with Bovair Real estate since September of 2001. In addition to real estate sales, David is experienced in property management. While he covers all of Rensselaer county, David concentrates primarily on the North Greenbush / Wynantskill area.

Janet Colabelli began her real estate career in 1978 working as a full-time sales agent for a National real estate company. When the locally-based branch office closed its doors in 1998, Jan joined Bovair Real Estate licensed salesperson. In addition to real estate sales, Jan works as a full-service appraiser.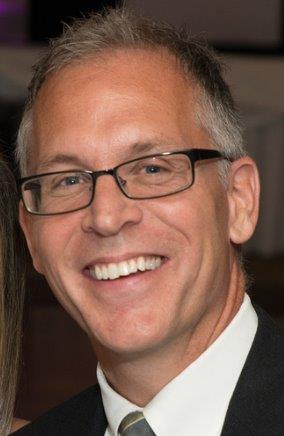 Michael J. Ardman is a Licensed Real Estate Salesperson with Bovair Real Estate. He also is a NYS Certified R.E. General Appraiser for Hafner Valuation Group, Inc. in Latham , New York where he holds the highly-accredited MAI designation of the Appraisal Institute. Michael specializes in commercial real estate appraisal and offers over 20 years of experience in the real estate industry.

Barbara Hansen has been in real estate for more than 16 years and is a Certified Buyer Representative. She has been licensed as a real estate salesperson for more than 16 years. She covers Rensselaer and Northern Columbia Counties. Barbara is currently a part-time licensed Salesperson.

Priscilla Feliciano joined Bovair Real Estate as a part-time licensed real estate salesperson in November of 2017 with 2 years of real estate experience under her belt. In addition to her real estate career, Priscilla works part-time with a local interior designer decorating homes and businesses for the holidays. She also operates a small residential/commercial cleaning service that she started in 2012. Both jobs compliment her real estate career and her ability to successfully juggle all three passions while raising her three daughters is a testament to her dedication and hard work. Priscilla is a dependable, no-nonsense agent with a great sense of humor. She prides herself on her organizational skills and her commitment to her clients. Priscilla currently resides in Troy with her family in an 1880-era home that she and her husband renovated, sparking her interest in real estate and providing her with valuable knowledge of residential construction. Give Priscilla a call today. She can assist you with all of your real estate needs.